Tennis
Blakeney has fourteen very well lighted tennis courts.We have two Clay courts, nine har-tru courts and three hard courts. We have future plans to implement three indoor courts to accomodate for extreme weather.
There are no court fees and members may play from 6:00 a.m. to 10:00 p.m. daily. Court reservations are accepted twenty-four hours in advance, on the hour beginning at 6:00 a.m., for any day except when in conflict with pre-scheduled tournaments or other special events.
Our tennis professionals are available for private, semi-private and group lessons for all levels of play. Our pros will evaluate your game and may assist in arranging games for you while you get to know the members.
The Club hosts tennis tournaments throughout the year, There are annual Singles, Doubles and Mixed Doubles Championships, as well as Member/Guest Round Robins. We also have a ladder for inter-club competition.
At Blakeney, we have Ball Machines for you to use when you need to work on an aspect of your game. We encourage you to schedule this at least 24hours in advance.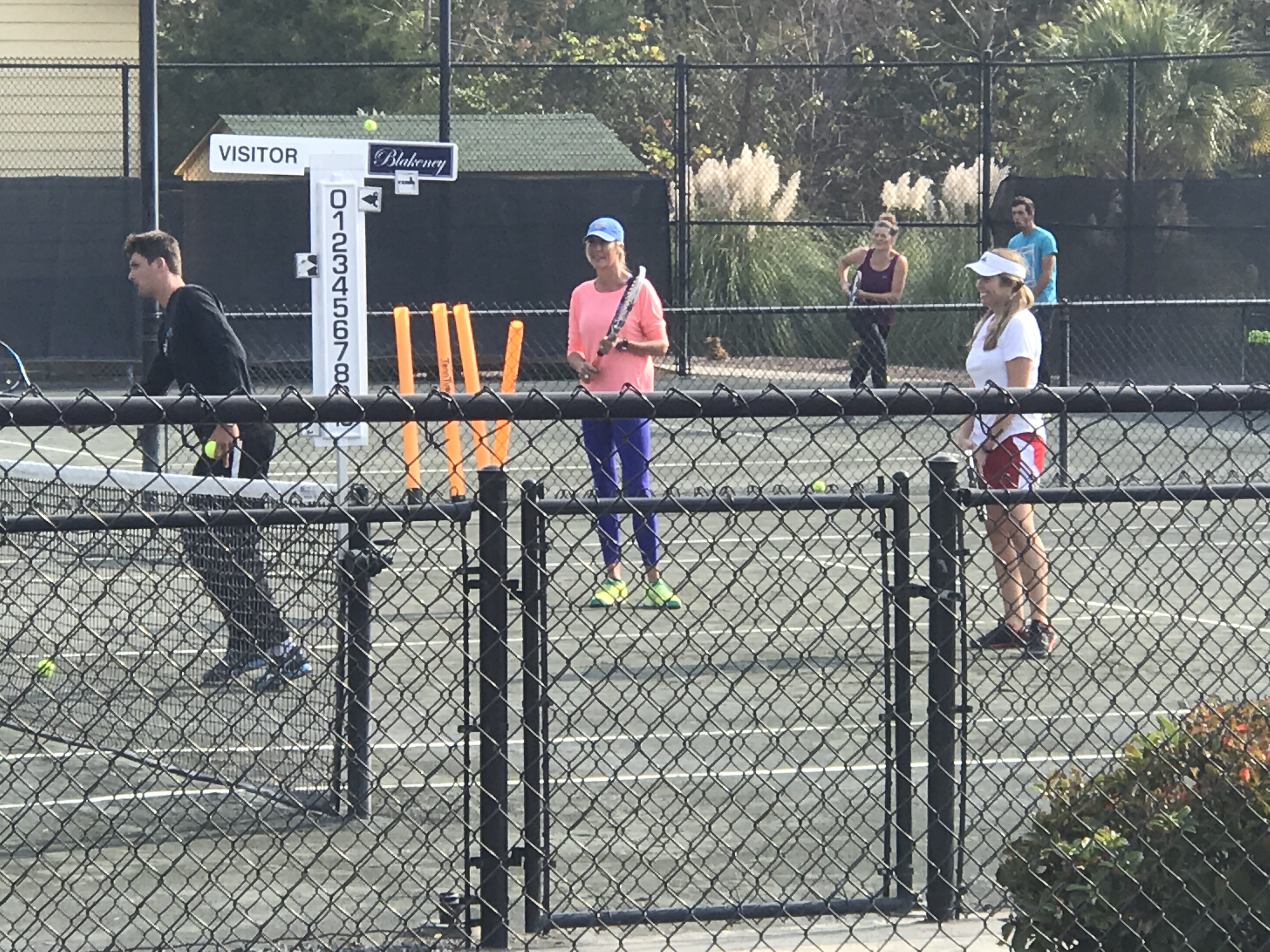 Private Lessons
Tennis challenges you to improve, to hit your strokes and develop your strategy to become a more efficient, effective player. When you improve your game, you don't just become a better player. You also get the satisfaction that comes from mastering a skill.
That's where pros — teaching professionals, not pro players — and tennis lessons come into the picture. When you get serious about your tennis, even if you're just playing for fun, you need to consider taking tennis lessons.
No tennis instructor, regardless of how much experience and talent he has, can turn you from a beginner into Serena Williams or Roger Federer in one hour-long lesson (or even three, for that matter!). However, an instructor can help you improve your game in some very concrete ways, starting with Lesson 1.
During a private lesson, your strokes are analysed and evaluated, an objective assessment is done of your weak areas and improvement is suggested. We use a "fundamentals" approach for stroke development; technique, theory, and practice.
We help with tournament and match play preparation,strategic development, the psychological side of tennis competitive conditioning; physical development and exercise drills. We also focus on advanced hitting practice and early development programs for children and juniors
A group program makes a lot of sense for beginners. When you first take up the game, you need to master the same fundamentals as everyone else. Your game doesn't have a unique personality, complete with strengths and flaws, that requires the individual attention of a one-on-one lesson.
You hit fewer balls in a group lesson, and you run less. Group lessons can be an advantage for beginners who aren't in great shape or for people who haven't developed enough strength or skill to take advantage of an intensive, 60-minute private lesson.
Our members can book private lessons by stopping by at the front desk and by selecting a pro of your choice at any time that fits your schedule.
NON-MEMBERS CAN TAKE LESSONS AT OUR CLUB FOR AN ADDITIONAL $10 per lesson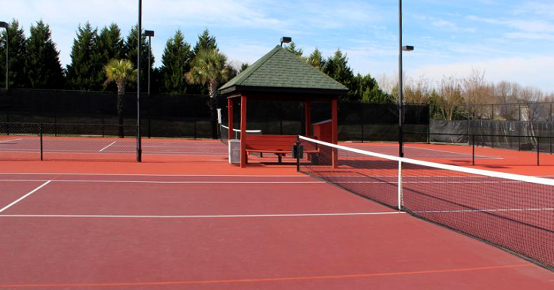 Our Courts
We have 3 types of tennis courts.
Red clay courts (American Red Clay), which are the slower tennis courts that we have is made of 60% brick and stone mix. The red clay courts have a hydro court system in which the courts are watered from under the sub surface that is build internally.
Har-Tru courts are clay court surface that is mostly found in the USA aka American clay courts. They play faster than the red clay but they still give our members the feel of slow and soft surface that is perfectly suited for the bad knee and back problems.
Our Hard Courts are build out of stone and asphalt and they are the fastest courts that we have. Asphalt courts are still better than concrete tennis courts in regards to the wear and tear of your body. Most of our adult members prefer clay courts, while the juniors might like to the hard courts.
Blakeney also offers a hitting wall that is perfect way to work on your consistency and other drills that will help you improve faster.