Swim
Blakeney has a beautiful pool with a wading pool for kids for summer time use. The pool includes a separate lap lane for experienced swimmers along with a fun water slide, and there's a separate wading pool area for young children. Ample lounge seating on the deck provides for comfortable poolside leisure activities.
Lifeguards are on duty in the Summer months. All of our lifeguards are certified in first aid, CPR and safety as well as instruction, and are available for private swim lessons by appointment.
All Children of Blakeney members are invited to join the Blakeney Lion Fish Swim Team.  We encourage all members to participate for a great physical fun activity, meet other members and cheer each other in a positive team environment with a great reward of exercise. Our goal is to keep everyone motivated to have fun, while improving your child's individual skills.
Pool Hours 10-8pm 7 days  May-September
Pool Concession hours 12-6pm
Swim Lessons
Private Lessons: 
-$35 members for one 30-min, $45 for non members
-$100 members for three, 30-minute, $120 for non members
---
Group Lessons: 
Three 30-minute lessons
$50 members
$70 non members
Red 1:  This is for the beginner lever for  kids and its introduction to swimming.  The goal of this class is to improve the motor skills.  The kids will work on face underwater, blowing bubbles, going under water, jumping in to the pool and slowly beginning to swim 5-10 feet alone.   Class offered M,W, F 9am
Red 2:  Kids will work on advanced motor skills, but will start working on swimming longer distance alone.  This class will focus on beginner's free style with rotary breathing and backstroke.  Class offered M, W, F 9:30am
Orange:  Kids should be able to swim beginner's free style 10-15 feet alone.  This level will add swim distance up to 20 feet.           Class 0ffered M, W, F 10am
Yellow: This class is for children who can swim free style up to 20 feet.  We will work on increasing distance up to 25 feet.  Class will also add introduction to breast stroke.                 Class offered M, W, F 10:30
-Swim lessons will start the week of June 12 and will be offered for 10 weeks.
-Kids that never swam before must do private lessons first until the instructor feels comfortable for group classes.
---
Adults Beginner Lessons: 
Private lessons only and you can schedule on your own time at the front desk.
---
To sign up and pay, please come to the front desk.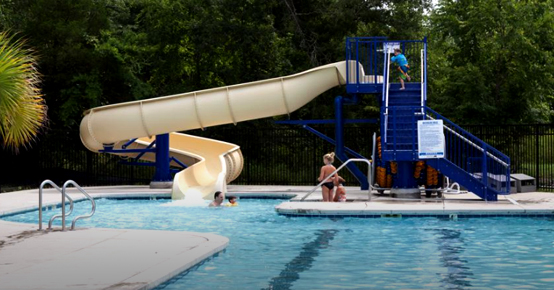 Pool Rules & Regulations
We ask members and their guests to please follow the signs and rules that are posted around the pool. All members and their guest must sign in the pool house prior to using the facility.
Please follow Blakeney club rules and other new policy that might be created by the pool governing guidelines.
We ask everyone to please shower first prior to entering the pool.
You must have proper swim attire at all times.
No personal loud music allowed.
You must bring your own towels for use.
No outside food is allowed.
Please read slide rule and other safety rules at the pool area.
Children with diapers are not allowed on the big pool.
Children under 10 must not be left alone with out a parent. For more updated pool rules please see the front desk.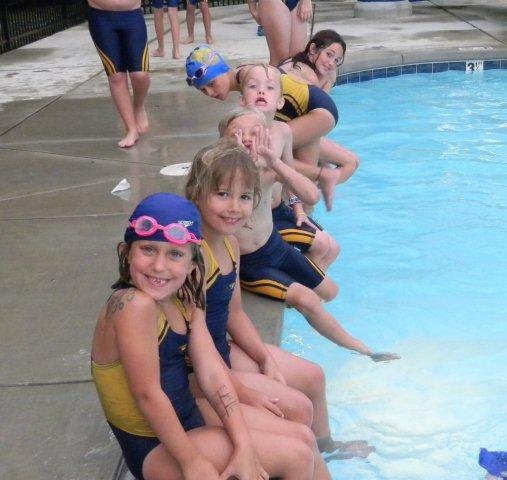 Swim Lessons and Programs
Blakeney Lion Fish Swim Team

Come and join the ever so amazing lion fish swim team for some fun swimming and building team spirit.