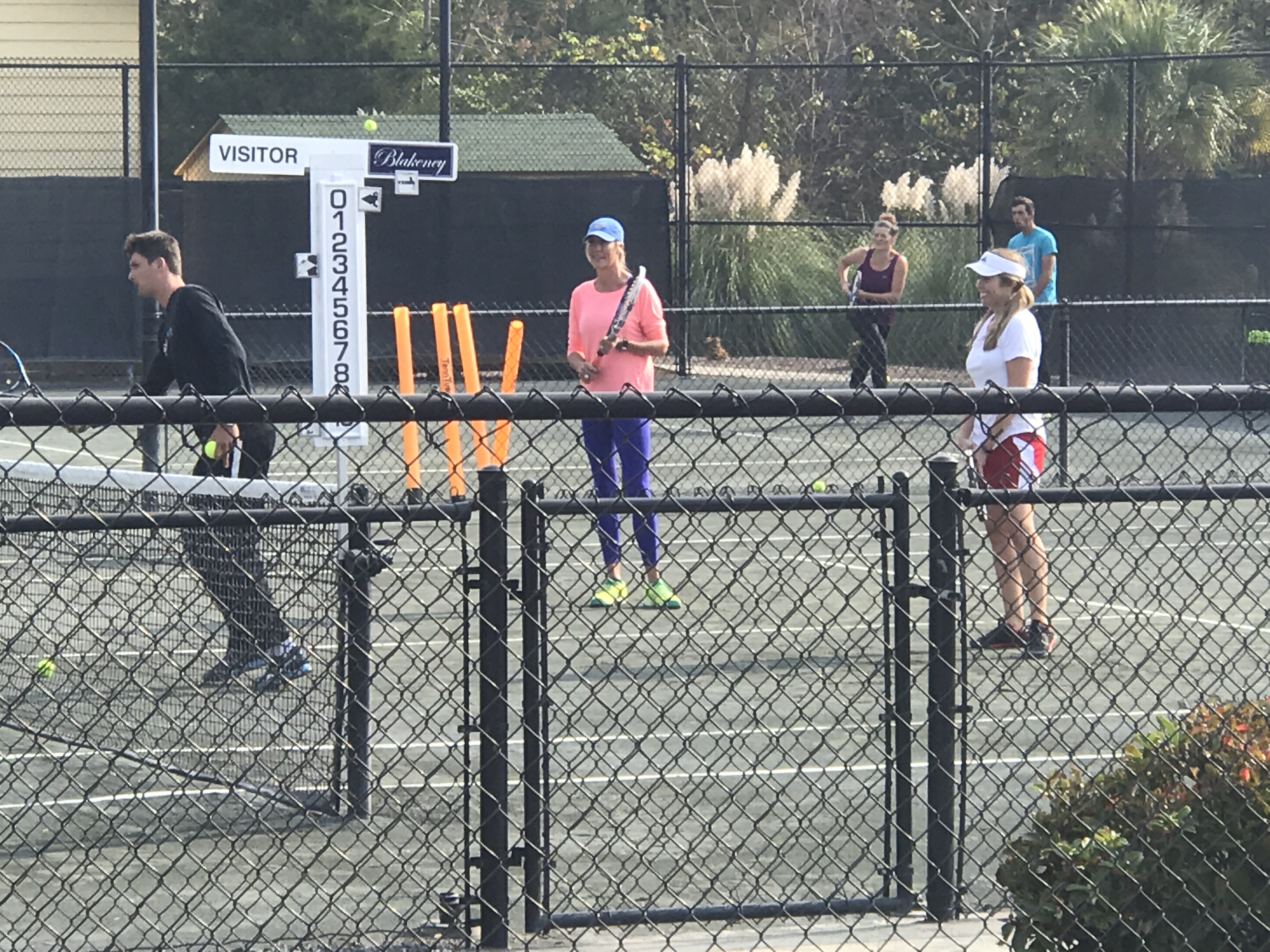 Adult Tennis
Our adult programs offer clinics for men and women of all levels, as well as weekly mixers, private lessons and other club tennis events. Tennis events may include round robins, in house or public tennis tournaments, and event matches. We encourage you to sign up and we will try to help you find playing partners for your level or get you involved in a team or group of players for some fun tennis every Saturday!
SPRING GROUP CLINICS
Ladies Inter-club Clinic 
Tuesday IC3 9-10:30am , IC4 10:30-12:30pm
Wednesday IC5 9-10:30am
Thursday IC1 & IC2 9-10:30am
Pricing: 6/7 1.5 hour clinic $135 (includes free warm up on your home game play)
Drop in Clinic $30(upon space availability ), Drop in warm up $8 (if space available)
To sign up for all clinics please call the front desk 704-841-PLAY
---
MEMBERS YOU CAN CREATE YOUR OWN CLINICS WITH THE MINIMUM PLAYER REQUIREMENT OF 4 AND SCHEDULE ON YOUR OWN TIME  WITH YOUR CHOICE OF OUR PROS.