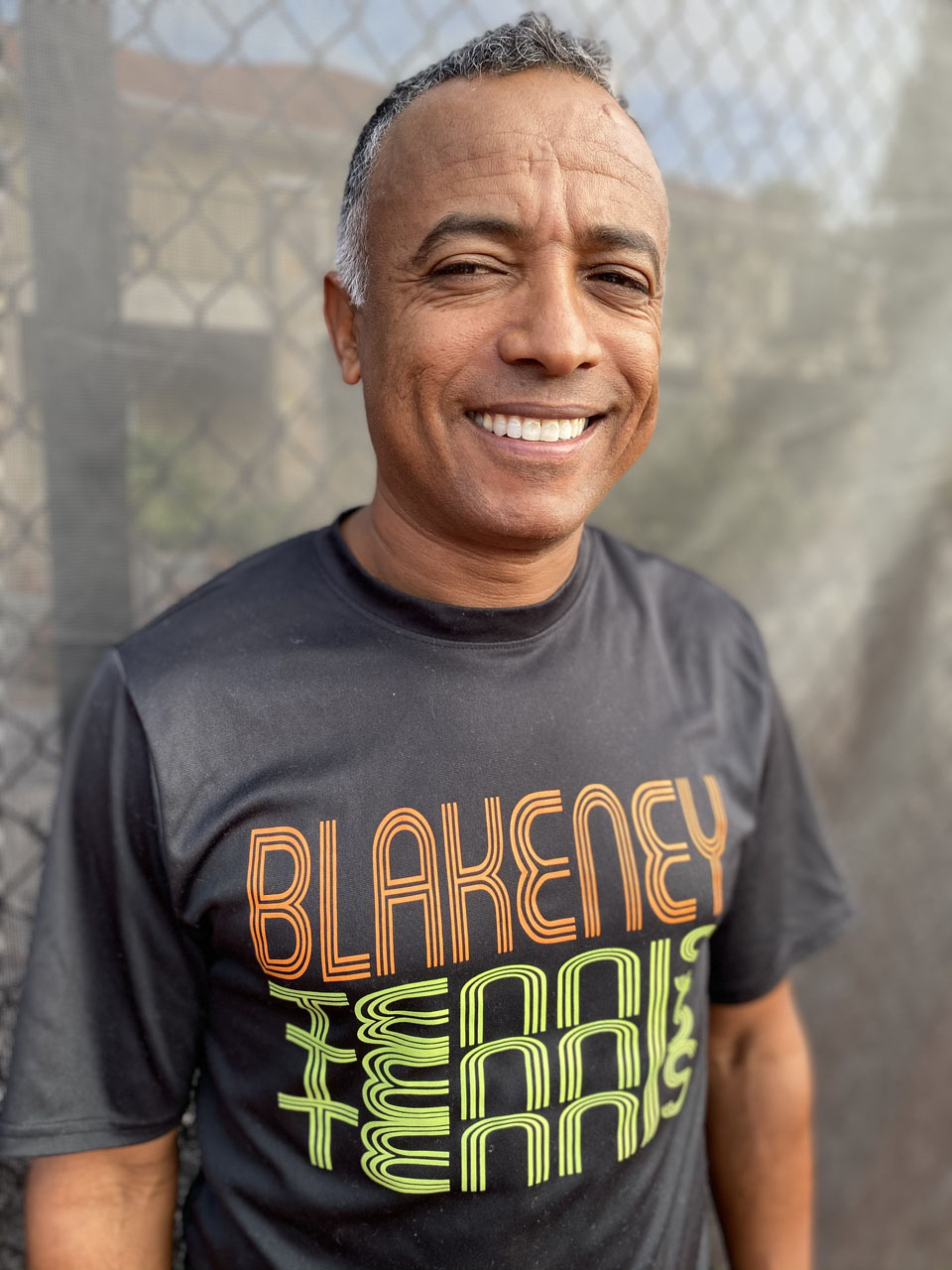 Berhe Serekeberhan
President, Owner
Who is Berhe Serekeberhan?
Berhe is a native of Eritrea, a small country in Northeast Africa. His father was a tennis pro, and instilled a lasting love of the game in Berhe and his 12 siblings. Berhe played on the junior and pro circuits before accepting a full tennis scholarship to Baylor University in Waco, Texas. He graduated in 1995, and then joined Van Der Meer Tennis in Hilton Head Island, South Carolina, where he would become Head Tennis Pro. After moving to Charlotte in 1999, he founded the Berhe Tennis Inc., a fast-growing company that led to opening Blakeney Racquet and Swim Club in 2004.  His first book, "Your Advantage," was published in 2016 and in it he shares his story and tips on how to build a successful business. Berhe is living his passion, and enjoying the fulfillment his work brings. He is happily married and a father of three beautiful kids, all of whom have also seen great success on the courts.
What kind of coach are you ?
I am a very positive, passionate, open minded coach. I love helping anyone that is craving to learn.  I love focusing on strategy and mental game of tennis.
What do you want people to know about you ?
I want people to know that what you see with me is what you get.  I am very honest and caring person that is willing to give you 110%.
Thoughts about Working at Blakeney ?
I love my staff, members and students of Blakeney. I go to work daily with a positive mind set and willingness to make a positive difference with our clients.