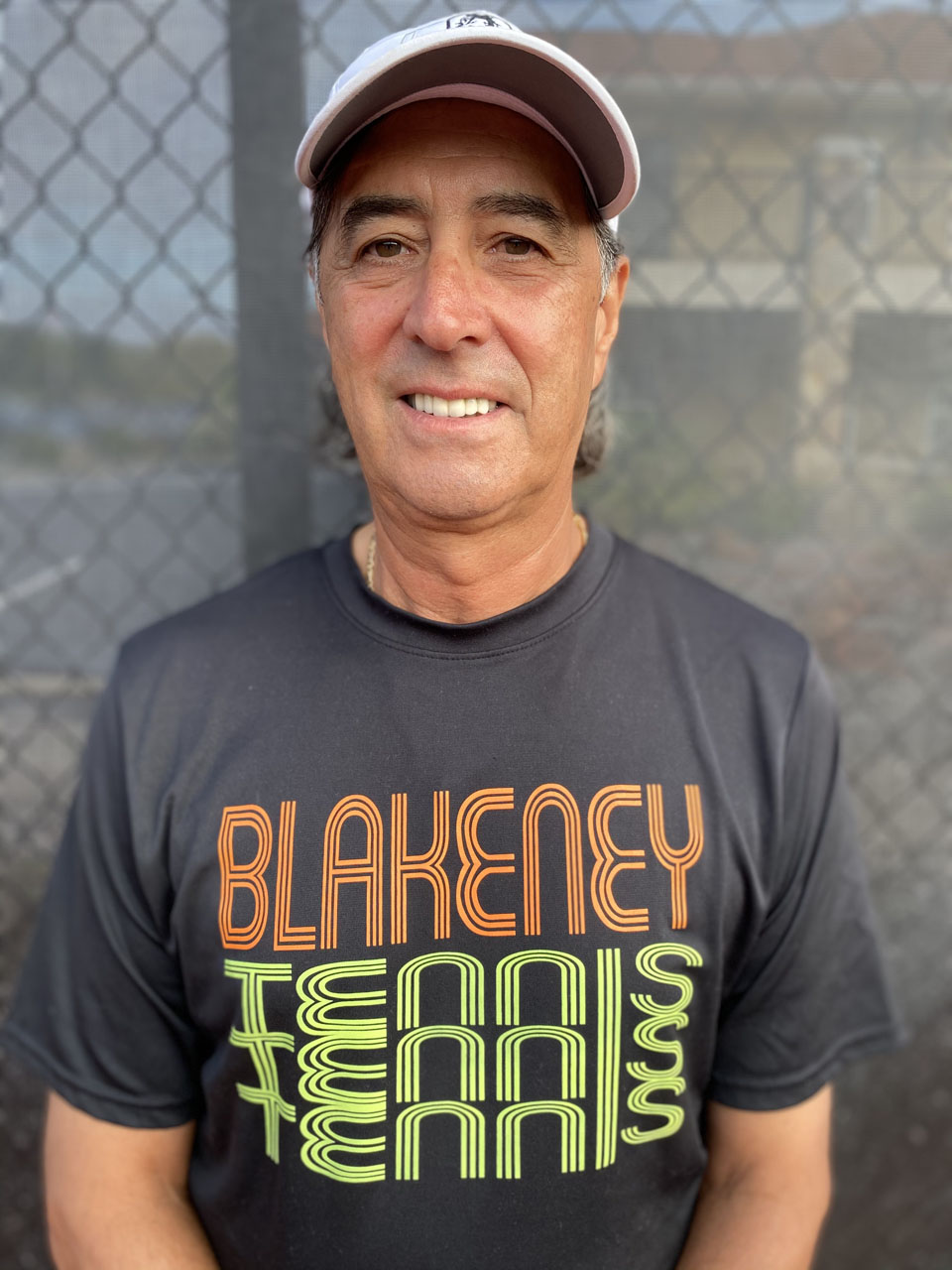 Adrian Reyes
Head Tennis Professional
Who is Adrian Reyes ?
Adrian Reyes was added to our core group of Tennis Professionals here at Blakeney club as Head Tennis Pro. He is looking forward to assisting our staff in teaching adult clinics, junior clinics, and private lessons. Adrian is a professional with more than 35 years of national and international experience as a tennis coach at different levels, both adult and youth from varying skill sets; additionally, he has great experience with high performance players with ability to gain the student's trust and help them develop with the various challenges of tennis.
Adrian has quite the impressive resume with one of his accomplishments being the Peruvian National Doubles Champion in 1981. He has extensive coaching experience in the United States and Internationally across Europe and South America.